How does the trade war interact with the protests in Hong Kong, and the new Hong Kong Human Rights and Democracy Act that was passed into Congress last week by a vote of 471-1?
Last week the People of Hong Kong were awarded the 2019 John McCain Prize for leadership in public service. This provides a boost for the city's struggle for greater democracy at a delicate time in US-China relations.
Cindy McCain, the wife of senator McCain said, "I hope this tribute to those who are struggling for their rights in Hong Kong will encourage more people around the world to raise their voices in support of the cause, especially in my country's government. They are fighting for something larger than themselves."
Former administrator Emily Lau and activist Figo Chan of the Civil Human Rights on behalf of the city's residents accepted the honor.
In contrast to that, there has been an extreme level of tension between President Trump and President Xi since the trade war began in 2018.
Trump is attempting to use Hong Kong as leverage in the trade war negotiations. If Trump vetoes the Human Rights bill, it will be seen as a goodwill gesture by Beijing.
Hong Kong Protests
A senior Chinese diplomat has accused the United States of being the biggest source of global instability with its protectionist policies and interference in other nations.
Foreign Minister, Wang Yi said, "Some US politicians are smearing China all over the world without facts or evidence."
Hong Kong Human Rights and Democracy Act
The legislation paves the way for stringent monitoring and possible sanctions against individuals deemed responsible for actions to undermine Hong Kong's autonomy.
The People's Daily editorial said that in passing the act US Congress was "confusing right and wrong" and "backing the disrupting forces and mobs in Hong Kong." They continue that the act was a political conspiracy designed to "plunge Hong Kong into the abyss of continual turmoil and curb China's development."
Wang continued "The United States has grossly interfered in China's internal affairs with its domestic laws, attempting to undermine China's one country, two systems, and Hong Kong's prosperity and stability."
The Chinese government has emphasized continually the need for no interference in other countries internal affairs.
Trump Conclusion
On Wednesday, November 27th Trump signed the Hong Kong Human Rights and Democracy Act which does not help with his trade war negotiations.
Foreign vice-minister Le Yucheng told the envoy. "For the erroneous act by the US, China will certainly take firm countermeasures and the US side will be fully responsible for all the consequences,"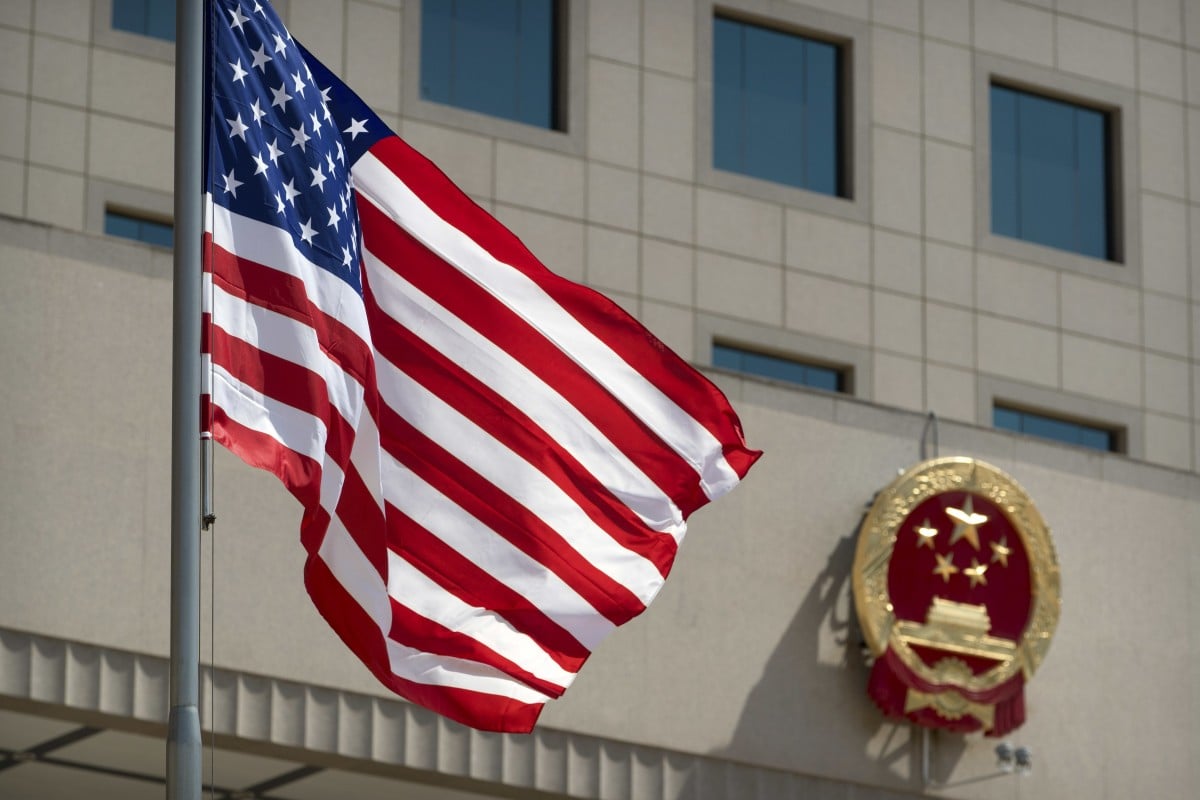 In an interview on Fox & Friends on Nov 22nd Trump said he stood with Hong Kong but needs to balance his priorities while trying to reach a deal with Beijing.
Trump said "I signed these bills out of respect for President Xi [Jinping], China and the people of Hong Kong," he said.
"They are being enacted in the hope that leaders and representatives of China and Hong Kong will be able to amicably settle their differences, leading to long-term peace and prosperity for all."
He even boasted that he was the only reason China had not forcibly intervened in the protests. "If it weren't for me, Hong Kong would have been obliterated in 14 minutes"
In order to avoid a global recession, the USA and China must sign a trade deal, which is not dependent on tariffs and duties. The problems in Hong Kong are making this solution more difficult.